Meet our candidates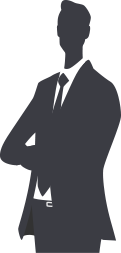 Expanding the roles and responsibilities
BEFORE
Annual Salary 15M yen
Sales Director, Large Foreign-capital Technology Firm
AFTER
Annual Salary 18M yen
Managing Officer, Foreign-capital Startup
Reason for job change
I have 15+ years of sales experience and 10+ years of management experience in the technology industry. BRS reached out to me when I was starting to think about the possibility of expanding my role and responsibilities to area outside of sales.
Honesty and transparency helped the smooth transition

I have experienced three different companies in the technology industry. I had always been in a sales position, with many years in a management role. When a consultant at BRS reached out to me, I was leading a sales division with about 30 members.


I like to try new things and I am always open for new challenges in my career. I was introduced to several different positions from a couple of different BRS consultants. The managing officer position at the startup company seemed to be most challenging, in terms of expanding the type of work and responsibilities; given the difference in the company size. I was grateful when I received an offer from this startup.


The BRS consultant who helped me was very honest and transparent throughout the process, from the first meeting until when I received the offer. Before I even asked, she shared the details of the company culture, vision, the management team's way of thinking, etc. These pieces of information helped me capture the image of working in that company and I was able to make the transition seamlessly, even though it was my first experience working at a startup.