Meet our candidates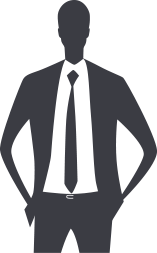 Expanding skills and experiences
in a new industry
BEFORE
Annual Salary 16M yen
Technical Manager, Auto industry
AFTER
Annual Salary 20M yen
Technical Manager, Electromechanical Manufacturer
Background
I worked as an engineer in the auto industry for 12 years, and had additional experience within technical management. I liked my job, however, after hearing the BRS consultant's proposal, I realized the potential of expanding my career based on my skills and experiences.
Consultant's proposal expanded my career possibilities

I did not have a strong intention to change jobs in the beginning, as I liked my job as an engineer and a hands-on manager. So when the BRS consultant reached out to me through LinkedIn, I didn't think I would actually be changing my job. However, as I shared with the consultant what I enjoyed about my job and my career, he asked me if I have ever thought about the possibility of working in a different industry.


Although I may have played with the idea of changing jobs before, I had never formulated a concrete plan that would have allowed me to take action. I had assumed that my skills and experiences were not limited to the auto industry and my consultant was able to pick up on my curiousity.


I shared more details about my skills and experiences, as well as what I liked and did not like about the company I worked for. From that, he was able to introduce me to several jobs where the work style and culture matched me.


I received offers from two companies and in the end, I chose the one that I felt was more challenging for me. I do not think I would have taken the challenge in the new industry, unless it was proposed in such way by the consultant.